DFW Commercial Real Estate
Doing great work with great people.
Justin Smith
Owner
As the founding partner of TXRE Properties, LLC and its affiliates, Justin Smith oversees the management and leasing division of TXRE. His expertise also includes development opportunities and investment acquisitions and sales. His unique management style of combining property management with leasing has been successful at every managed TXRE property. Justin attended the University of New Hampshire on a full athletic scholarship and graduated with a Bachelor of Science degree in Business Administration focusing in marketing. Justin earned his MS in Real Estate from Johns Hopkins University in Baltimore, Maryland. He is married with two children and resides in Dallas, Texas.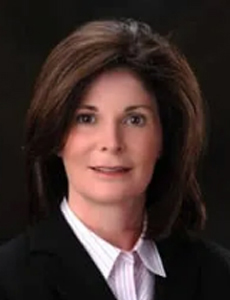 Julia Gilbert
Investment Management
Julia Gilbert
Investment Management
Julia Gilbert oversees investment management and special projects. Her role as Investment Manager includes cash flow management and analysis, asset positioning, and value enhancement. Ms. Gilbert has over 20 years experience in real estate management. Prior to TXRE Properties, Ms. Gilbert was an asset manager for Macfarlan Real Estate Services where she managed a majority owned Morgan Stanley office portfolio in Texas and a privately held portfolio consisting of office, industrial and hotel assets throughout the United States. She was also with the Archon Group, a wholly owned subsidiary of Goldman Sachs, where she worked in the international acquisitions division pursuing investment opportunities for Goldman Sachs and their operating partners in South America, Europe and Asia. Ms. Gilbert is a native of Houston and graduated from the University of Houston with a Bachelor of Business Administration in Finance and Accounting. She is a member of several community and professional organizations including Junior League of Dallas, Catholic Charity Services and CREW (Commercial Real Estate Women). Ms. Gilbert currently resides in Las Colinas with her husband and twin daughters.
Gregory Hood
Head of Engineering
Gregory Hood
Head of Engineer
Gregory Hood joined TXRE Properties in 2008 and currently serves as our chief Facilities Engineer. As Facilities Engineer, Mr. Hood coordinates and oversees the operations and maintenance of the TXRE managed properties in a cost effective manner aimed at long term preservation of the asset. His responsibilities include care of the heating and air conditioning systems, plumbing, lighting systems, grounds keeping, and preventative maintenance programs. Prior to joining TXRE, Mr. Hood served eight years in the U.S. Navy working as a building supervisor ensuring a high quality of life for America's sailors. Mr. Hood holds an Associate Degree in Applied Science with a focus in HVAC Technology and a Bachelor of Science in Business Management from the University of Phoenix. He is certified by the Environmental Protection Agency as a universal technician and holds R-410 and R-608 certifications. Mr. Hood continues to serve his country in the Navy Reserves. He currently resides in Grand Prairie with his wife and two children.
Guillermo Iberra
Building Engineer
Guillermo Iberra
Building Engineer
Tony Unate
Building Engineer
Tony Unate
Building Engineer
Although Tony is one of TXRE's newest team members, he brings over 19 years experience in building operations to the table. He is well equipped to handle one of TXRE's largest assets, The Plaza at Solana in Westlake with his HVAC management, electrical, plumbing, and fire life safety skill sets.
When not at work, Tony enjoys sports, music, movies, playing with his dogs, and spending time with friends and family.
Roy Ivey
Building Engineer
Roy Ivey
Building Engineer
Roy brings several decades of commercial real estate experience to the TXRE Properties team. With the SMT designation from BOMA, a passion for details, and solid problem-solving skills, Roy has what it takes to meet the challenges of the Dallas area commercial real estate market head-on. During his time at TXRE, he has proven this with the remodeling and rebranding of several of our premier office buildings, including One McKinney Plaza, Canal Plaza, and Mockingbird Towers. When he's not working with tenants or other real estate brokers, Roy loves to read, cook, and hunt.
Steve Leonard
Building Engineer
Steve Leonard
Building Engineer
Steve is an experienced Building Engineer and has been with TXRE since 2020 but has called Mockingbird Towers home since 2016. He attended Texas State University and has a BOMA Systems Maintenance Administrator designation. With his vast knowledge of HVAC systems, Work Order/PM Systems, and BSA Building Automation Systems, he keeps our tenants at Mockingbird Towers happy with his speedy service and excellent customer service skills.
Joe Rodriguez
Building Engineer
Joe Rodriguez
Building Engineer
Joe's background includes being a certified Texas Department of Licensing and Regulation Technician, an Environmental Protection Agency Universal Technician, and having an OSHA 30 certification. All of these help Joe when dealing with vendors and working with any issues within his property.Joe enjoys spending time with family, grilling, traveling, karaoke, and dancing.
Construction Management, Capital Markets, Marketing
Ryan Gilbert
Construction Management
Ryan Gilbert
Construction Management
Ryan joined the TXRE team in 2013 and currently oversees the DFW portfolio. His experience includes promoting and maintaining excellent tenant relations and proactively resolving building and tenant issues. He continually compares and negotiates ongoing vendor contracts ensuring the best service, terms, and pricing. Ryan's strong skill set compliments TXRE's goals and missions to provide excellent service to our clients.
Sean Andrus
Marketing Director
Sean Andrus
Marketing
Mobile: 214.906.6728
Diane Able
Controller
Diane Able obtained an Associate's degree in Accounting and Computer Programming, which she has utilized over a distinguished thirty year career at the Goldman Sachs and Klabzuba Realty companies. Mrs. Able joined the TXRE team in 2018 and is currently recognized as the Property Controller. Her past experience with large multinational financial organizations and local family offices gives her a uniquely insightful perspective which has enhanced her abilities across retail, office, hotel, and multi-family property management. Mrs. Able was born in Waco, Texas and moved to Fort Worth in 1995. Diane and her husband have raised two children and are ardent Dallas Cowboys fans.
Cliss Holmstrom
Accountant
Cliss Holmstrom
Accountant
Cliss Holmstrom joined the Accounting Team at TXRE in 2020. Her professional experiences in the banking and medical industries provided her with the skills to take on the complicated world of commercial real estate accounting. Cliss lives in the Carrollton area with her fiance, Roy, and their two sons.
Cole Johnson
Accountant
Cole Johnson joined the TXRE team in January of 2019 and currently serves in the Accounting department. In his current role, he handles all aspects of accounts receivable and accounts payable. Cole attended The University of Texas at Arlington and graduated with a Bachelor of Business Administration in Finance and a Bachelor of Business Administration in Economics. Prior to graduating from The University of Texas at Arlington, Cole was on a full athletic scholarship to play basketball for Washburn University in Topeka, Kansas. He enjoys anything that will allow him to compete and loves a challenge. His ideas of fun are learning more about financial analysis, spending time with family and friends and playing sports.